4. Hackathon Paulista

/ Sao Paulo Lab at São Paulo - SP




Paulista Aberta is one of the most recent symbols of a significant change that is taking place in São Paulo and many cities in Brazil: people are increasingly using the streets and public spaces for leisure.

So, in partnership with Rede Minha Sampa, we launched a challenge: that people send us ideas of portable urban furniture that could be taken in tow to enjoy our tours even more and temporarily occupy Paulista Aberta or other public spaces.At the end of the Creative Call we selected 3 ideas to get off the ground: Banco Bike, Macarena and Banco Bolsa.

They were developed and prototyped during the Hackathon Paulista design marathon in March 2016, by their authors and teams with expert mentoring.Over the 5 days of the marathon, 10 young people tested and built innovative solutions together to guarantee the quality of the design and functionality of portable furniture.

More info and files to download > http://www.saopaulolab.cc/hackaton-paulista




Purse Bench

The purse bench was developed so that you have a portable bench with a backrest to take to squares, parks and open streets whenever you need to.It can be fixed to posts, trees or railings with ratchet tape and can also be used directly on the ground.Super lightweight, it can be carried like a backpack or bag, just by changing the strap straps!




credits
Original Authors of the Idea: Beatriz Alexandre and Dabbie Olivieri
Development: Beatriz Alexandre, Dabbie Olivieri, Arizla Olivieri and Ivan Matos
Mentor: Roni HirschConselheiros e Monitores: Maria Augusta Bueno Penelope Casal de Rey Ligia Campaner

Macarena: modular and multifunctional

Macarena was created to allow different uses in a single piece of furniture.It is composed of segments of cut plywood that, because they are articulated with each other, offer multiple possibilities of uses such as chair, bench, deck chair, love seat among other things that you can discover.In addition, macarena has training wheels so you can take it anywhere.As it is foldable it can be stored inside the closet or under the bed.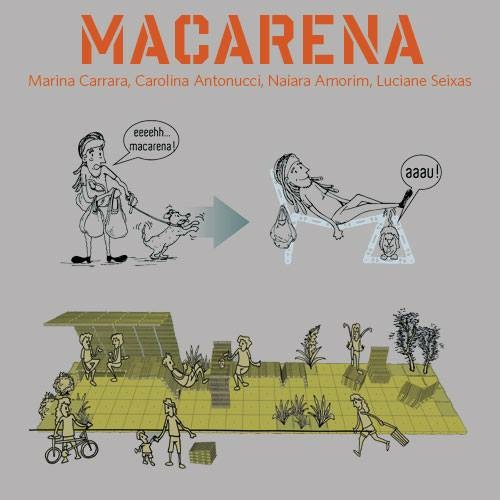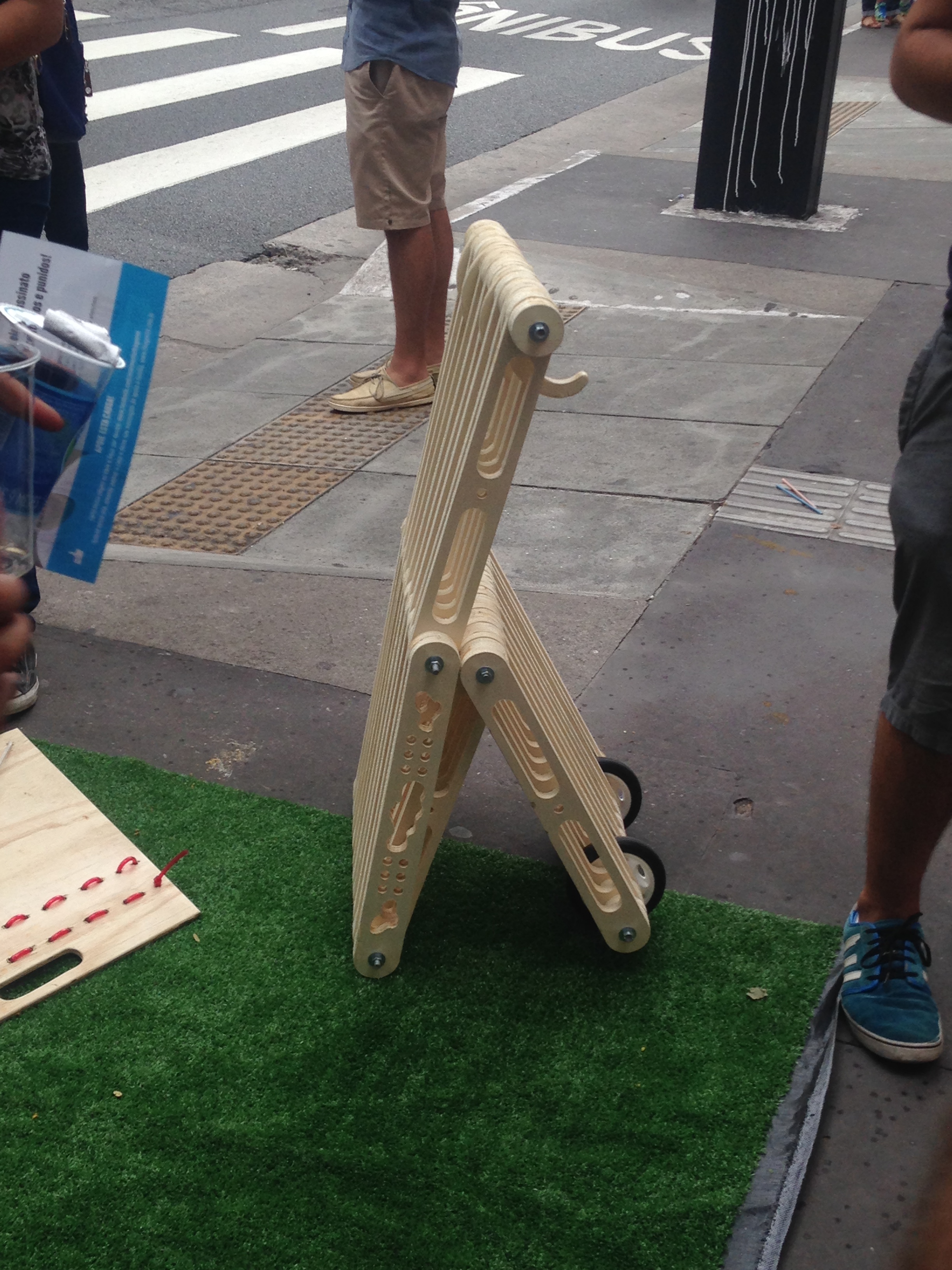 credits
Co-Authors: Marina Carrara, Carolina Antonucci, Naiara Amorim and Luciane Seixas
Development: Marina Carrara and Carolina Antonucci
Mentor: Fernanda Tosta
Advisers: Maria Augusta Bueno Penelope Casal de Rey

Bike Bench

The bike seat is the most practical way for you to have a seat, whenever you leave your bike.Just attach the tripod to your bike frame with Velcro - and it can always be there, up and down with you.When you feel like sitting down, just fit your bike seat on the tripod and enjoy the scenery!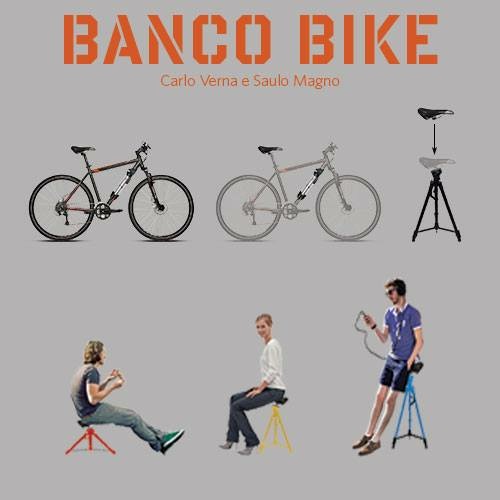 créditos
Autores Originais da Ideia: Carlos Verna e Saulo Magno
Desenvolvimento: Saulo Magno, Ricardo Mora, Jonatas Barros e Luan Poiani
Mentor: Carlos Verna
Conselheiros e Monitores: Fernanda Tosta e Joici Ohashi