Interactivos

/ Silo Arte e Latitude Rural at Serrinha do Alambari - RJ




LE / 1957
From The Immense Journey
Silo - Arte e Latitude Rural is a civil society organization dedicated to welcoming and disseminating cultural projects in rural areas, with the aim of providing transdisciplinary exchange between different areas - especially art, science and technology - and encouraging the crossing betweenintuitive techniques and scientific knowledge.

We operate in Serrinha do Alambari, an APA - Environmental Protection Area, located in the municipality of Resende in the State of Rio de Janeiro, on the eastern slope of Itatiaia National Park, in Serra da Mantiqueira.Our activities cover local and international communities.

Interactivos?
Annually we conduct a laboratory for the development of projects in a collaborative way using free licenses, promoting learning and the exchange of knowledge in a horizontal and experimental way, starting from the demands of the projects themselves.Our laboratory produces different types of technologies, whether they are linked to the technical universe or the social universe, covering areas such as engineering, economics, social sciences, art, education, among many others.In addition, we offer mentoring and advisory services to replicate the methodology we use in different contexts.




Integrated ecological sanitation system - Lorena Portela (Niterói, RJ)
Instructions _ https://sise.hotglue.me/

Development of a complete rainwater reuse system integrated with the biological wastewater treatment for rural areas, together with the creation of an illustrated manual to guide its reproduction in other spaces.The objective is to enable the effective application and dissemination of efficient, low-cost technology and simplified technical execution.




Sensors: extensions of perception and biological-electronic interfaces - Antonio Celso Souza (Santos, SP) / collaborators -

Study of different ways of sensing water pollution, starting from established technical and semiotic systems, such as the PulbicLab spectrophotometer.Advancing towards the use of biodigital systems using the BariCUDA extruder. The proposal intends to study open science initiatives and use a WebDoc platform in the form of affective Measurement Cartography and use of this technique to build sensor networks that allow very fast mapping,of easy construction, allowing the appropriation by the communities, a process of citizen science and garage.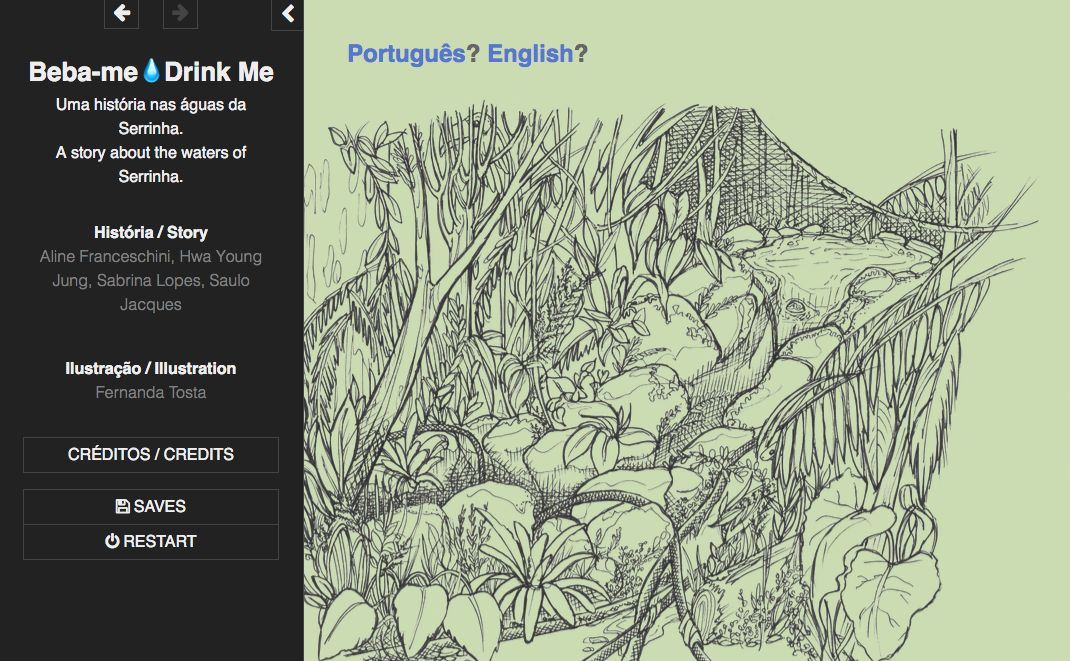 Drink me: a freshwater story using data and interactive fiction: Hwa-Young Jung (Manchester, UK) / collaborators - Aline Franceschini, Sabrina Lopes, Saulo Jacques / Illustration - Fernanda Tosta

Link to play > https://domesticscience.org.uk/games/JogarBeba-me/index.html

Research how human activity affects the local water eco-system, and create a Text Adventure Game to show interactions between active elements and different processes of causes and effects. The proposal is to research some facet of the environmental impact of the waterwayes, and create a hyperlinked narrative to create more understanding and empathy about the eco-system for a broader audience, while serving as a kind of interactive documentation about the developments in the Lab. This will include lab experiments with sensors, maybe some networked systems to use real data inform the questions/decisions in the narrative.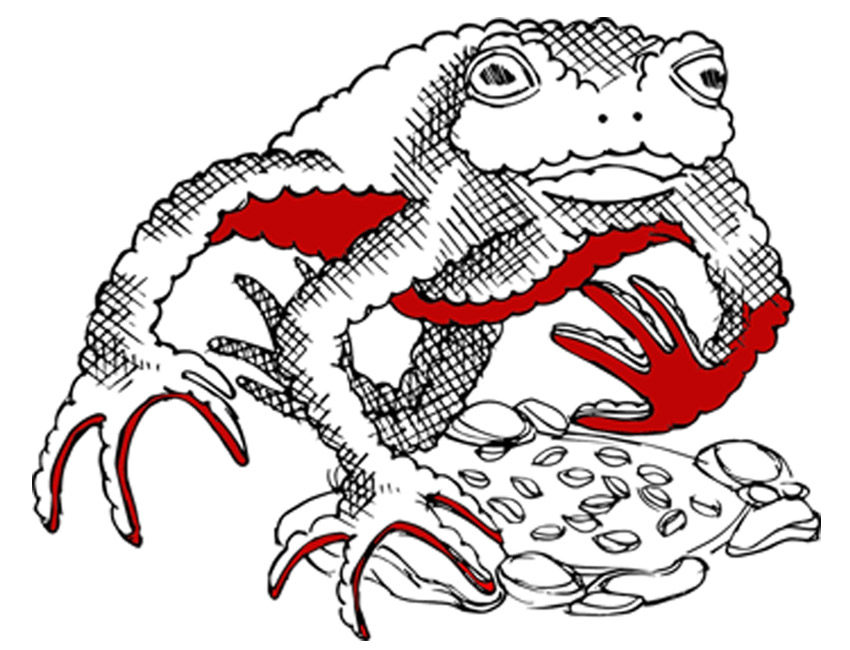 Full Compost - Proponet: Oscar Bracamonte / collaborators: Karina Duarte, Fernanda Tosta, Keila Zaché, Mateus Fontes, Tainah la Porta di Tomaso

Construction of an efficient composting system with fast and uniform decomposition, with great economies of scale, fast transformation of waste into economic income, with the use of a wide variety of materials to transform them into compost.The goal is to build a device that takes up little space, time and is also capable of treating any organic waste



Museu Árvore - collaborators: Marcella Martins, Julia Chacur, Jader Mattos, Fernanda Tosta

In a minimal, mobile and interactive format, it was designed to arouse curiosity and sensations in visitors.

The Tree Museum is the result of experimentation in scientific dissemination.Arose from the concern of employees, who realized in art the best way to communicate and talk about the knowledge produced at Interactivos? '19.Now he stays at Serrinha where - hopefully!- can be transformed.