Marcenaminas

Workshop Toolbox - Fenda Maria / Brasília - DF, February 2018


Through carpentry, I seek to promote social transformation. Being able to imagine an object and project it is powerful, it is to accomplish what one dreams with autonomy. An experience of leading life itself with the potential to unlock the capacity that lives within each one.

Technical Skills + Socioemotional Skills.

Putting people in contact with themselves and with others during the courses - social and communication practices are worked on. In addition to learning to work with wood, participants learn to deal with the group and with themselves.
Carpentry workshop for women - exhibition Inventions of Modern Women - Institute Tomie Ohtake / São Paulo, July 2017


Welcoming unique features

The courses are developed considering the special needs of each individual. Every detail, from the program to the space, is thought to create a favorable field where transformations can happen.

People just need space to flourish. They already have the potential they need within them.

Courses offer opportunity and freedom for creative awakening.
By establishing relationships of trust, each person's particularities are respected.

This method can be suitable for any type of audience, having already developed several courses for the following audiences:


Women - Providing them to feel comfortable and safe in the practice of marcernia. Rescue of female self-esteem and autonomy.

Elderly - Allowing the energy and vitality of the elderly to manifest themselves. Rescuing the social sense through active practice.


Teenagers - To open your mind, think outside the box, encourage the search for creative solutions and new perspectives for the future.

Community - As a way of exercising citizenship, collectively creating solutions for public spaces and urban furniture.


Deaf - As a tool for communication, social interaction and development of productive capacity.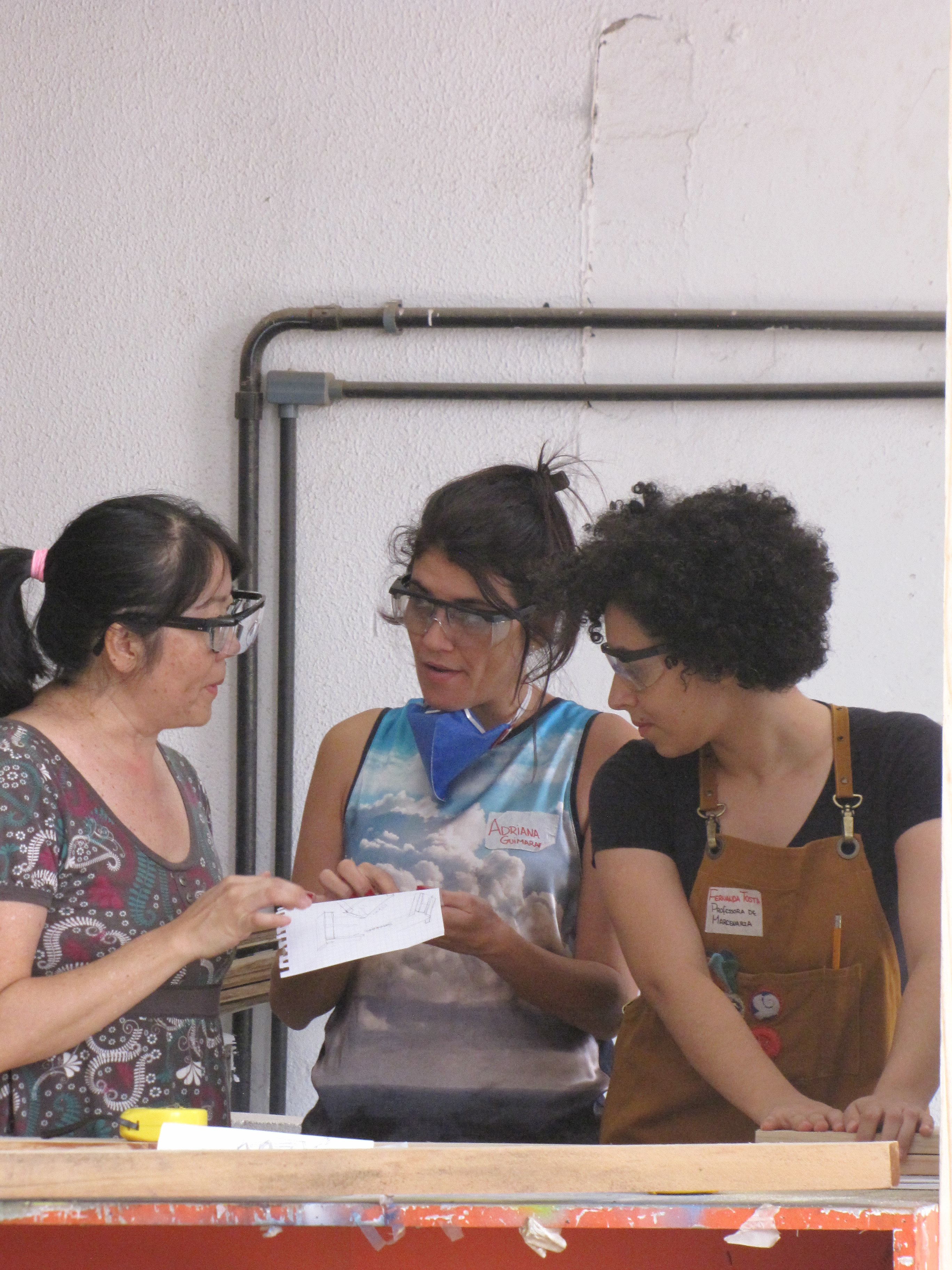 Women in joinery - Fab Lab Livre SP - Vila Itororó / São Paulo - March 2019



Window Garden - Creative Residence / São Paulo - July 2018