Nomadic Furniture

> Sofá Plena ~ Mobiliário Nômade ~ Feito para Mudar.

Nomade Furniture is an opensource furniture designed to qualify the occupation of activities in the urban and private spaces, prioritizing the female and youth audience.

Designed by women and for women.

Project presented at Conexão Maker Tv Show / Futura Channel >

[ Link ]






It is a modular, collapsible furniture line, easy to build and transport. It offers a set of functionalities and different uses - these furniture are:

Tables that have regulation of hight, stools and sunbeds that are easy to rearage, light macaw and showcases that are simple to stack; covers, bleachers and platforms; even signage and safety items.



Designed to provide the best way to find and exchange in the most diverse interactions during workshops, lectures and shows. Wood planks and other easily accessible materials such as fabric, wooden rods, as well as plywood sheets and steel cables will be used. The manufacturing process adopted will be a mix between digital manufacturing and traditional joinery techniques, using traditional cutting and fixing tools such as handsaw and hammer to make the project as accessible as possible.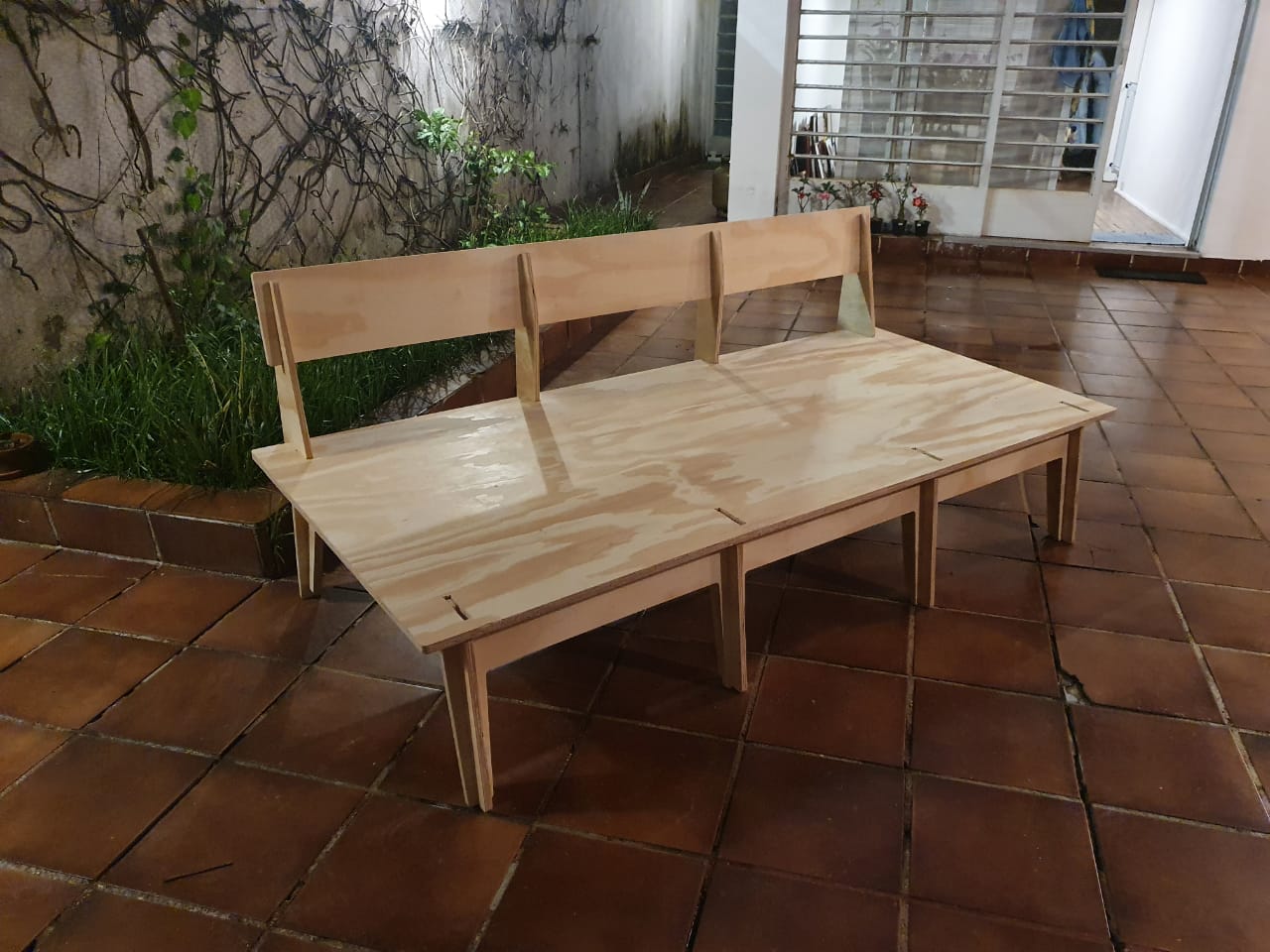 The great challenge of the project is to arrive in the simplest way to build, transport and store without losing the aesthetic and structural quality of the products. In addition to serving a multitude of events, they are:


joinery workshops;

gastronomic fairs;

publication fairs;

bazaars and thrift stores;

slam and poetry presentations;

other outdoor artistic events.